Ut onsem Archiv/ Nr. 26: 2012 – Dimitri Peters jewennt Bronze bie dee Olympische Spells enn London
von Horst Martens
Een jiedet mennischet Darp enne rusche Stapp, kanadische Prärie oda emm paraguayischen Chaco haft siene stoatje Junges: Tjretja ut Sandhorst, Jiesbrajcht enn Tiege oda Schnurrtje-Brun enn Chortiz. Dee nich vel froage, nich vel rede, oba dee daut mett dem jratsten Boll oppnehme kunne, wann it senne musst. Ver aulem dee groote wiede Stapp enn Sibirien brinjt soone Tjedels vea. Soonen aus Dimitri Peters, dee enn Sibirien oppjewosse ess, mett siene Ellere no Dietschlaunt utwaundad en 2012 bie dee Olympische Spells enn London de Bronzemedaille enn Judo jewonn.
Eent schient doamett kloa: Dimitri Peters ess dee stoatjsta Maun enne plautdietsche Welt. Dee Kreiszeitung beschrifft Dimitri Peters aus den "Ries ut Rotenburg". Enn Rotenburg aune Wümme essa to School jegohne, doa wohnt siene Femilje. Dee Süddeutsche Zeitung beschrifft den Judoka uck jenausoo, aus wie ons den Dimitri veastale: "Den gaunzen Wattjampfdach wirtjt Judoka Dimitri Peters entschlote, redt mett tjeenem." (SZ, 3.08.2012, Jürgen Schmieder). Jenausoo tjampft hee uck – "tjeene groote Gesten, tjeen veasechtjet Aufwachte, tjeen tridjhoolendet Taktiere. Hee stirmt fots opp siene Jeajnasch loos en packt see …".
Putin klautscht Biefaul fe Peters
Emm Halbfinale troff Peetasch dann opp den Russ Tagir Khaipulaew. See behoatjde sich, oba aum Enj kunn tjeena Pintjta moake en dee Kaumpfrechtasch musste entscheide. See entschiede sich fe Khaipulaew, dem Russ. Oppe Tribüne saut Wladimir Putin, dee russcha Präsident, en tjitjd too: "Vleicht lach daut doaraun", sed Dimitri, "vleicht hawe sich dee Rechtasch vonne Aunwesenheit von Putin beennflusse lote". Oba dann, aus Peters omm dee Bronzemedaille jeajen den Usbeken Ramziddin Sayidow jewonn, klautschd uck Putin Biefaul fe Peters. Schließlich ess Peters enn Russlaunt jebore.
Peters haud aulsoo Bronze enne Jewichtsklauss unja 100 kg. Bundestraina Ultsch naum den 100 kg schwoaren Maun oppe Schullre en rannd met am derche Halle. En dann sed Peters uck waut, nohdem hee verhea noh mennischa Oat soo stell jewese we: "2008 enn Peking we etj Sparringspoatna bie dee Olympische Spells. Etj saut oppe Tootjitja-Tribüne en docht: Daut neajchste Mol best du doa unje.
Jebore enn eenem mennischen Darp enn Sibirien
Hee haud sienen Droom vewertjlicht. Wea haud daut ver 28 Joa jedocht, aus dee tjliena Dimitri enn Sibirien oppe Welt kaum, tweschen Barnaul en Nowosibirsk, enne Siedlung Gljaden, dee ut veea Darpa bestund. "Dee Darpa haude Nummasch", sajcht Dimitri, "oba etj weet noch nich mol, woone Numma mien Darp haud." Oba eent ess kloa: "Daut we een typischet mennischet Darp, enne Medd eene Gauss, rajsch en linjsch doavon Hiesa. Dee meschte Mensche, dee hia lewde, rede Plautdietsch."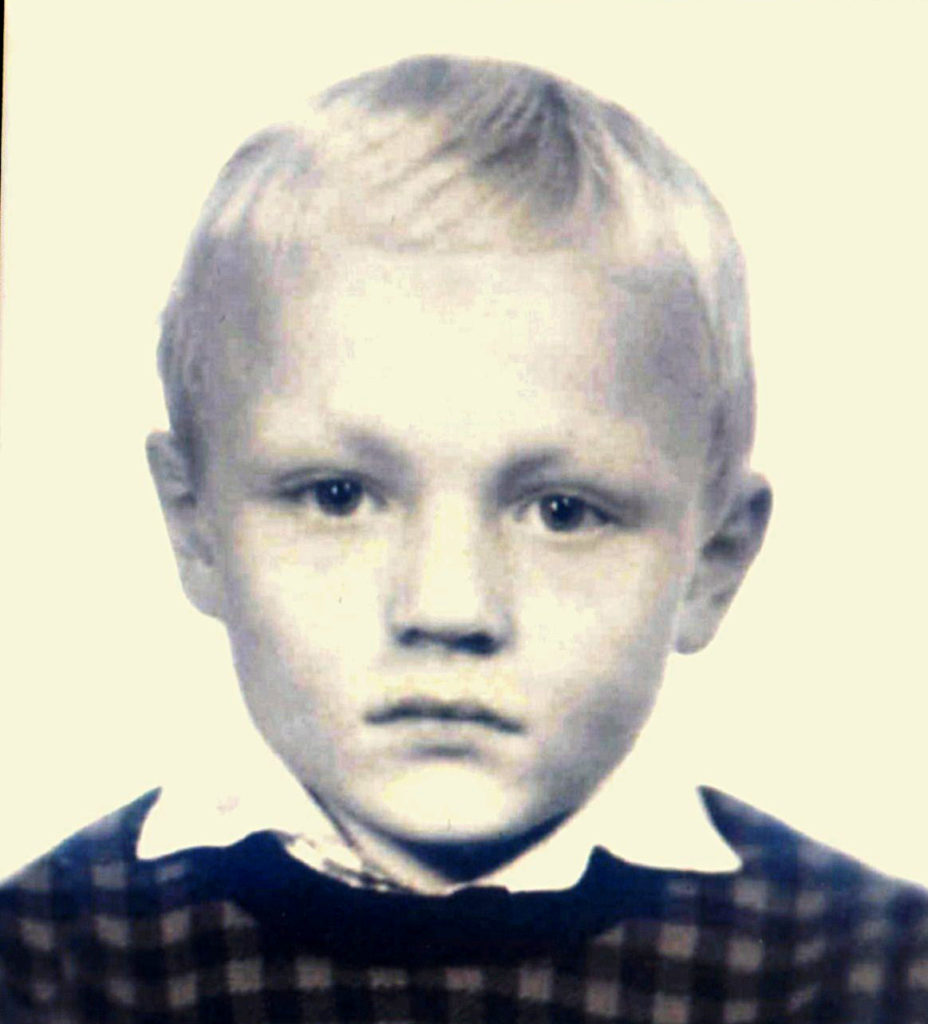 Sewen Joa we hee oolt, aus siene Femilje, soo aus vele aundre, beschloot, noh Dietschlaunt uttowaundre, emm Joa 1992. Desweajens kaun Dimitri sich uck nich aun vel errinnere, moa aune scheenste Sache: "Etj we mett mienem Brooda vel bute, wie fohre Schlede, spelde emm Woolt en beschmeete ons mett Krauje-Eia – oba vetallt daut nich wieda." Daut we daut baste Lewe: "Aum Morje rannd wie rut, aum Owent kaum wie wada tridj." Dee Papa oabeid enne Laundwirtschauft, dee Mama paussd tus oppe Femilje opp, dann saumeld see emm Darp dee Maltj fe dee Maltjarie."
Aus daut noh Dietschlaunt jintj, freid sich dee tjliena Dimitri: "Miene groote Sestere vetallde soo vel Scheenet ut dem Launt, wooromm sull wie Angst hawe." Utem Loaga jintj it fetjs noh Rotenburg, woo dee Femilje Peters bit vondoag noch lewt – ohne earen Sehn, dee enn Hannover sien Lewe mett siene ejne Femilje bestritt.
"Aum Aunfang sach etj Judo auls Spell"
Dee Ellere besochte eene Sproakeschool, doa lehde see eenen Judotrainer tjanne. Escht funk dee groota Brooda aun, Judo to trainiere. "Dann schlappd de Brooda mie mett." Twalf Joa we Dimitri oolt, aus siene Judokarriere aunfonk. "Aum Aunfang sach etj den Sport aus een Spell, naum daut noch nich soo ernst. Oba dann haud etj eschte Erfolgserlebnisse, en mien Ehrgeiz watjd opp. Miene Trainasch musste mie emma bramse. 'Dimitri, moak nich soo vel, pauss opp, doamett du die nich velatzt."
Mett 14, 15 Joa jewonn hee dee eschte Watttjampfe. Een Stern we oppem Judohimmel oppjegohne. Oba noch we daut een gaunz tjliena Stern. Dee Froag we nu: Wulla soo wiedamoake, tweemol enne Weatj trainiere, auf en too mol jewenne, oda wull hee wertjlich weete, woo dee Loft gaunz bowe schmatjt?
Dimitri entschied sich fe den tweeden Wajch. Daut bedied: Mett 18 Joa noh Hannover tratje, jieden Dach trainiere, mett dee baste Trainasch toopoabeide. Daut bedied oba uck: Groote Unjastettinj vom Landesverband, dee sochd eene Wohninj fe ahm, en vemeddeld ahm eene goode Utbildinj aus Industriemechaniker, dee ahm uck noch vel Tiet leet, omm besied vel to trainiere.
Dimitri Peters
* 4. Mai 1984 enn Gljaden, Russlaunt), dietscha Judoka, Jewichts­klauss 100 kg.

Wichtichste Erfolj (2021 aktualisiet)
3. Plautz Weltmeistaschaft 2015 enn Astana
3. Platz Weltmeistaschaft 2013 enn Rio de Janeiro
Bronzemedaille Olympische Spells 2012 enn London
3. Plautz (Team) Europameisterschaften 2011 enn Istanbul
3. Plautz Europameisterschaften 2006 enn Tampere
Tjitj uck: dimitri-peters.de
"Etj moatjd: Dee Mensche sent weajen mie jekome."
En soo kaum it soo aus it kome mott, wann maun vel Talent haft en vel Ehrgeiz en seea pienich ess. Daut jintj dee Trapp schwind en gaunz noh bowe. En nu helt hee Bronze enne Henj en haft daut enn siene Heimat enn Rotenburg tom Star jebrocht: "Etj word mettem Cabrio derche Staudt jefiet. Aum Aunfang docht etj: Wea well mie aul seehne? Opp eenmol we aules breatjent voll. Etj docht: Doa ess een Popstar enne Staudt, dann moatjd etj: Dee Mensche sent weajen mie jekome."
Enn sienem Ellrehus gratulied daut gaunze Frindschauft "en dee gaunze Bekaunde ut Gjladen, dee nu aula enn Dietschlaunt wohne. Daut ess een besonderet Jefeehl, wann dee aula saje: 'Dimitri, wie sent soo stolt opp die".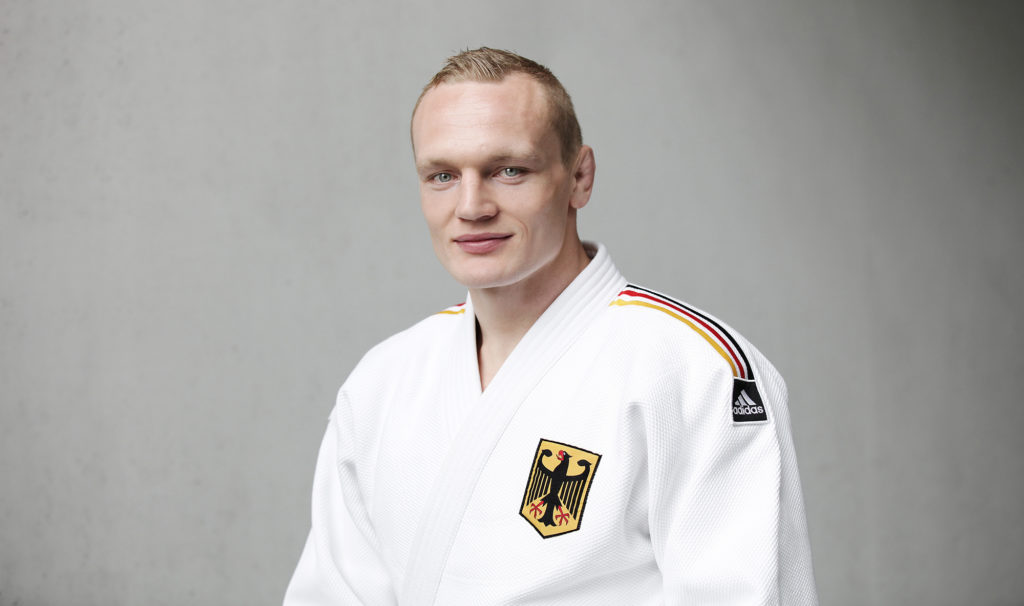 "Enn Hannover tjann etj tjeene Plautdietsche"
Stolt sent uck siene Tjinja Steven (6) en Emily (2). En siene baste Halft Marina, dee uck eenen russlauntdietschen Hinjagrunt haft. "Etj red see maunchmol plautdietsch aun, oba see auntwot nich, weens nich opp plaut." Enn Hannova – woo hee lewt, enne Sportfördergruppe vonne Bundeswehr integriet ess en sich fe dee Goldmedaille enn veea Joa reed moakt – redt hee niemols plaut. "Etj tjann doa uck tjeene Plautdietsche."
"Schlopt scheen"
Vleicht endat sich daut noh dissem Artitjel. Enn siene Muttasproak vefellt Dimitri hechstens mol, wanna siene beid Tjinja to Bad brinjt. Hee tratjt dee Tjlienasch dee Datj hoch en sajcht, soo aus siene Mutta sed: "Schlopt scheen." Oba daut here dee dann nich meea, dee sent aul lenjst ennjeschlope.
Tjitj uck: dimitri-peters.de